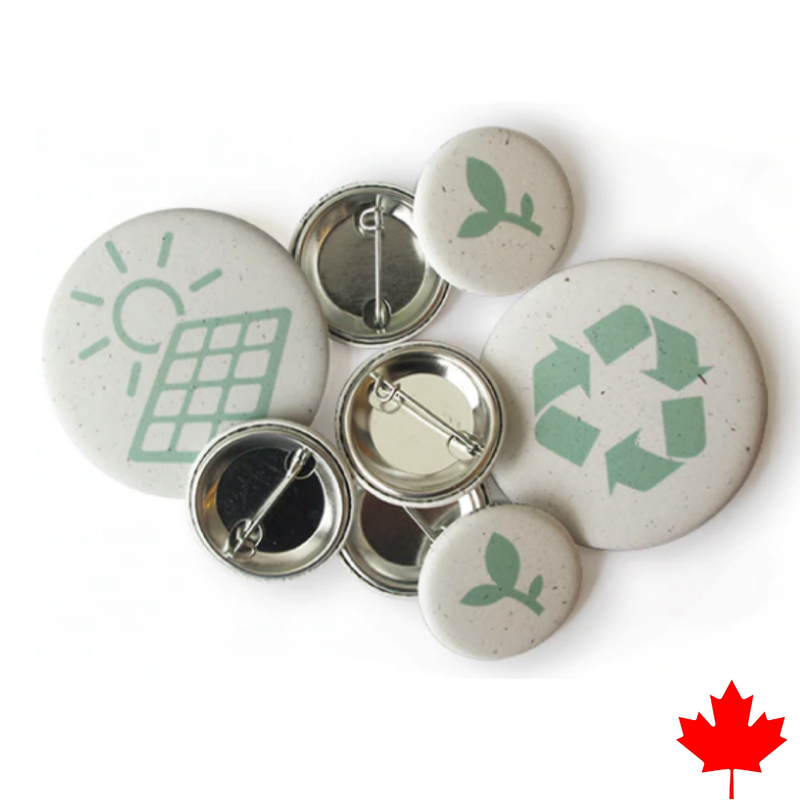 Buttons come in a variety of colours, shapes, and sizes.
Why we chose this
We work mostly with companies that make their buttons and pins in Canada. A fun and inexpensive way to communicate.
Details
Colours: Many options
Materials: Varies
Made in: Canada
Price
$0.20 - $5.00. Can be part of a selection of designs or included on a backer card.
Minimum order: 25